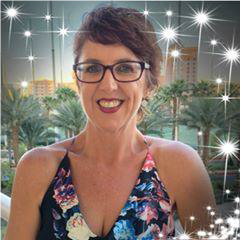 Pix Jonasson: Passionate, Influential, Xciting – that's Pix!

Pix Jonasson, affectionately known as The Couragepreneur, has the middle names of Courage and Resilience.

Overcoming significant life-threatening and life-altering challenges, she is an ever positive, disciplined, focused, fun-loving, community-minded leader and entrepreneur.
Unbeknownst to her loving parents, Pix endured several years of childhood sexual abuse by an evil predatory neighbour. She has learned from her childhood trauma and subsequent personal tragedies that your past does not define you or your future.

Pix coaches others who are stuck in past issues of abuse, shame, guilt, anger and emotional pain to breakthrough and live a life of peace and purpose.

She is active across various platforms to educate, inspire, motivate and transform others from various backgrounds and cultures, especially those with similar past abuse issues, with a focus on those who suffer depression, anxiety and mental illness.

Pix is a sought-after online and offline speaker and guest on various podcasts around the world.

Alongside her speaking and coaching career, she is an international best-selling co-author, Yes I Can, podcast host of The Couragepreneur. Pix is also building two successful online global health and wellness businesses.

Pix consistently works on herself to be her best self so that she can help and improve the personal and professional lives of others.

Pix always looks forward to helping people explode their personal and professional success so that they too can……have the COURAGE to Live Life….Love Life….and Be Their Best RESILIENT Self.
Here's to Your Success,


Resilience and Lifestyle Coach

International Best-Selling
Co-Author "Yes I Can"

Health & Wellness Ambassador and Businessowner

Podcast Host:
The Couragepreneur

Personal Profile and Achievements...
With a B App Sc (Natural Resource Management) and a Dip. Bus (Frontline Management), Pix loves working with people that have a passion for social and environmental causes. This is supported by her passion for personal and professional health and wellness, with a focus on individuals and corporates/ businesses. Her love of leadership and mentoring has given her the opportunity to fulfil that in several different areas.
Her achievements to date include: 2020 eYs Magazine Top 50 Global Key Influencer, Westfield Local Heroes Nominee, 2019 Global Goodwill Ambassador, 2019 Making Meditation Mainstream Beach Crew Leader, 2018 HBWN Hastings Heroine Nominee, 2016 National Peace Ambassador, 2011 Bravehearts Mid North Coast Founder, 2013 & 2012 NSW DPI Hidden Treasures Honour Roll, 2012 NSW DPI Hidden Treasures Honour Roll, 2012 HBWN New Business Woman of the Year Winner, 2012 Commonwealth Bank Greater Port Macquarie Business Awards Nominee, 2011 North Coast NSW Innovation Festival Finalist, 2010 Internet Best Practice Awards – Best Youth Initiative Award Finalist
Australian Citizens For Creative Society 丨 The 8 Foundations of the Creative Society
How to Improve Our Mental Health with Pix Jonasson
Passion2Profits Tv w/ Dwayne Ross Guest Pix Jonasson
Pix works with people who are not where they want to be personally or professionally. Her ideal clients are driven, passionate, heart-centred, kind, caring, loving and spiritual people of integrity with a can-do work ethic, who want to make a positive difference in their life and the lives of others.
Pix is available for MCing, Facilitation, Podcast Guest and Keynotes
Some of her keynotes include (but not limited to):

7 Steps to a Courageous U: Developing Your COURAGE Muscle to Live Life, Love Life and Be Your Best Resilient Self
7 Steps to Courageously Uncovering a Sensual U (women only)
How to Develop and Maintain Your Resilience
The Trilogy of Success: Courage, Connect, Communicate
The Courage to Continue
7 Steps for Developing a CEO Mindset
Culture and Customer Service are Everything
From Adversity to Advantage and Resume to Resignation
Pix has the following online and offline coaching programs:
Individual

Group
Corporate
Available Hourly | Weekly | Monthly | 6 Week Program
7 Day COURAGE Blitz (free)
In coaching others who are stuck in past issues of abuse, shame, guilt, anger and emotional pain to breakthrough and live a life of peace and purpose; some outcomes/benefits of working with Pix include:
Uncovering success actions that you can take right now to make you more resilient, personally and professionally;

Learning how to actively engage in and maximise personal and professional development;
Making global connections that add value, enhance and increase your life and/or business;
Having FUN;
The awareness to COURAGEOUSLY LIVE LIFE, LOVE LIFE and BE YOUR BEST RESILIENT SELF.