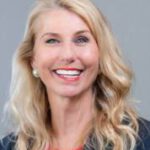 Founder of The Roving Trainer
Former President of the Micro Business Forum
Life Member of the Hastings Business Women's Network

Port Macquarie Aust
August 2020
Being personally coached and mentored by Pix Jonasson was such a great decision.
Pix made me understand that my self-limiting beliefs were holding me back.

I had no idea how many negative self-talk conversations I was having daily and she helped me uncover why I was having them.
Pix creates acronyms which are great as they help clients remember what was said. I already knew I was a visual and kinaesthetic learner however, Pix made me realise how heavily I relied on this style of learning and hence why she believed I was a good trainer both with computers and other activities as I can see it in my mind's eye first.

Investing in Pix's coaching was definitely worth it as I have become a better, more confident, more courageous person. I have also become a better businessperson and better trainer because of her coaching.

Being coached by Pix helped me understand my values, my focus (or lack of), my beliefs and my physiology (what state my body was in at certain decision times).

Pix coached me to set up invisible appointments and I had an increase in my client base that I attribute back to this practice.

If you are wanting a more purposeful, productive and passionate life (with a whole lot of fun along the way!), I strongly encourage you to reach out to Pix and have an initial Discovery Chat, to take a deeper dive and get more information. I can assure you will not be disappointed. Best of success to you."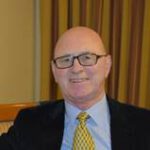 Sensible Sales SOULutions
Port Macquarie, Aust
August 2020
I am proud to provide a testimonial for Pix Jonasson, who I have known and worked with for over 10 years. My core skills were managing people. In my career I managed 6 sales and marketing teams and observed people skills and deficiencies over a 25 year period.
Those days were spent managing teams at British Airways, in both Sydney and Melbourne, Integral Energy in Western Sydney, Advance Energy, Country Energy and Origin Energy.
In her life in addition to graduating from Federation University of Ballarat, with a Bachelor of Applied Science, Pix has held a number of corporate roles with Victorian and NSW Government departments, specialising in developing an Integrated Watering Strategy for a wetland of international significance, at the same time as developing her entrepreneurial skills
Whilst juggling being a single-parent of two delightful children, Samuel and Katie, Pix also works tirelessly for community and humanitarian causes.
Pix has studied, met and interviewed many of the leading personal development coaches/speakers including Dr John Demartini.
Pix worked with me on a committee called Micro Business Forum in Port Macquarie and instantly appealed to me with her eye for detail, high expectations of her own work and her ability to grasp the fundamentals of what was required to run a small to medium business. She never failed to deliver and was flexible with whatever challenges came her way. The same is true for her personal life.
Also whilst in Port Macquarie, Pix founded the local chapter of "Bravehearts" and organized, amongst many other functions, a business breakfast where over 300 people attended raising over $15,000.
Her true interests lie in helping other people and has taken a course in life that leads her into the realms of people management, life skills coaching, public speaking, being your true self, healthy lifestyle and a new found interest in meditation as a Beach Crew Leader for Making Meditation Mainstream on Northern beaches (Dee Why, Sydney, Aust). All this done during Covid 19! All free!
More recently, Pix won a Scholarship to professional podcasting program . I personally am amazed at how she continues to manage these many and varied activities in her life. Pix's energy is driven from within and her healthy lifestyle coming from one of her many income streams, Arbonne, a global online health and wellness business, where she has grown a team of business partners and clients in Canada, New Zealand, Poland, UK and USA, in addition to Australia.
Most people shy away from responsibility, however my observations of Pix, is that she is a person who thrives under pressure, is totally accountable for her life, is a driven competitor, is always involved in community and is a person who maintains dignity and composure in all situations.
It is my very great pleasure in of writing this testimonial for Pix, who is achievement oriented who to my mind, is a trustworthy business acquaintance, sets SMART goals, and is ready for whatever life may throw at her.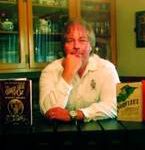 Norfleet Archives™ Norfleet Productions™

Kentucky USA
August 2020
Thank you especially for setting a higher standard and leading by example.
Real leaders lead by example. Real leaders surround themselves with bright, first-class people. You have proven yourself a real leader. So often, we do wonderful work never knowing if anyone really cares. You have developed and applied your talent, education and skills toward promoting the good of others and bringing good smiles to a world where good smiles are always needed. You are an example of our very best. You are a brilliant part of history. And I am very proud of you.
You are blessed with extraordinary talent, insight and achievement. Pix, I believe that you have inspired more individuals and touched more lives than you may ever know. I wish you fulfilled dreams, all of them.
You are a light unto others. Keep up the great work!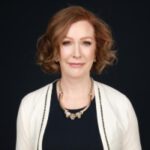 The Smart Connector

London, England
June 2020
Pix is an absolutely brilliant coach and mentor, global goodwill ambassador and health and wellness entrepreneur, who I had the privilege of interviewing for my Smart Connector podcast recently. As the Couragepreneur, Pix has overcome adversity to bring shining inspiration to so many. Her personal resilience and unswerving commitment to powerful physical and emotional health makes her a source of great knowledge on alternative health matters. And in addition to this, she is a lovely genuine person who has become a good friend too. I highly recommend you engage with Pix, she will bring love, light and her refreshing spirit to every encounter.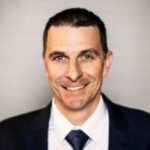 Master of Business Administration

Dallas, USA
November 2019
Pix is a ball of positive energy! She fills one with confidence that the project will be amazing and powerful! I would recommend Pix for speaking engagements, coaching, or wellness events. You can't go wrong with Pix Jonasson!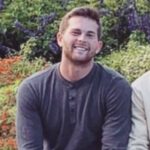 Author

New York, USA
June 2019
Pix and I have chatted a few times now over the last few months, and every single time we connect, I am more and more uplifted by her energy and positive vibe! I am a huge fan of Pix and the way she goes about communicating with other people, and she is quite a delightful storyteller!
Pix has the ability to really make a holistic impact on people, and ultimately make a meaningful impact on the world!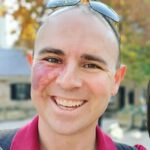 International Mater Coach

NSW, Australia
MAY 2019
Pix Jonasson is a smart, kind and generous soul with a heart of gold. Trustworthy. I LOVE HER WORK!!!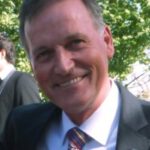 ULTRINIUM HOLDINGS & ULTINIUM Group – CEO

Australia
December 2016
I have know Pix for a couple of years now. From our first meeting I was very impressed with her ability to – give first, before receiving back. She has a fantastic ability to think outside the box and help people achieve their goals. I would definitely recommend her to any of my contacts who are looking for some inspiration and guidance in life.