The COURAGE to Continue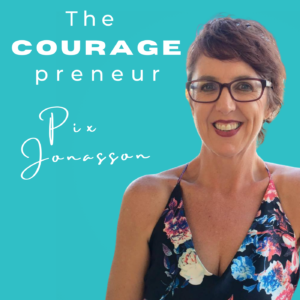 Welcome to the very first edition of The Couragepreneur. We will be showcasing not only my journey of overcoming adversity and abuse, tragedy and trauma, also the journey of many other COURAGEOUS men and women.
To educate and empower you.
To influence and inspire you.
For you to take action.
To go from stuck to unstuck.
From not feeling valued to feeling valued.
From not feeling worthy to feeling worthy.
From feeling a victim to a victor.
From feeling unloved to loved.
Letting go of your past.
To be in the present, right here, right now.
To instil hope and positivity to develop your own COURAGE muscle.
To BE, DO, HAVE and GIVE.
To learn what COURAGE is.
To learn the COURAGE acronym for you to be a COURAGEOUS U.
Much love and big Aussie hugs,
Pix xx
The Couragepreneur
Podcast: Play in new window | Download