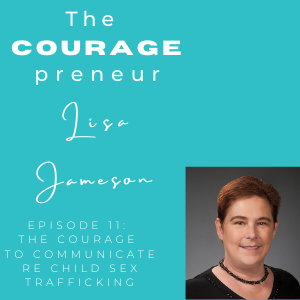 Lisa Jameson has been married to her husband, Scott, for 43 years, and has 2 sons and 4 grandchildren, who she loves spending time with. And she has a sugar glider too! Lisa worked at The Hartford Insurance Group for 27 years and retired from there when they outsourced everyone's job. She made jewellery for 5 1/2 years and now works with LegalShield, helping others.
Lisa is very active with The Underground, started in 2013 by a woman, Annmarie Boulay, who is the head of her church's women's ministry. It is a faith-based organization working with many churches in Connecticut, USA.
Lisa got involved over the past couple of years and been to several events. She has done some fundraising events for The Underground and has been on a mission to learn as much as she can, spreading awareness about the horrific trafficking and sexual exploitation of children.
To contact Lisa:
Email: lisajameson22@gmail.com
LinkedIn: www.linkedin.com/in/lisa-jameson-07b46437
Facebook: www.facebook.com/lisa.jameson.311
Website: www.TheUndergroundct.org
Phone: 860-796-9116
City: Connecticut
Listen in today as Lisa shares her COURAGEOUS journey of being a passionate advocate and spokesperson against child sex trafficking and child labour trafficking, as well as parenting a child with Asperger's. We also dive REALLY deep touching on Bravehearts and the abduction of little William Tyrrell too.
And remember, U are COURAGEous.
Much love and big Aussie hugs,
Pix xx
The Couragepreneur
Podcast: Play in new window | Download