This week's podcast guest is the wonderful Maria Andreasson-Medina, who I met courtesy of the inspirational and ever-sharing, Cristiana Tudor.
Maria is a consultant with the Proctor Gallagher Institute with the mission of helping people escape their mental prison to start living a life they want and fulfill their dreams.
She loves to teach and guide everyone who really wants to discover their deepest desires and reach their goals by unlocking their potential. She has been studying personal growth and development for more than 10 years and is thrilled to have turned her passion to a business that helps people live happier, healthier and a more abundant life.
Maria is a professional service agent. She has over 15 years' experience of the tourism and meeting industry where she dedicated her passion for helping people getting the best experience, start-up for new hotels and traveling around to hotels educating and supporting hotels with implementing updated booking systems.
To serve people is her purpose and she is a growth- and goal-oriented person that knows the path to attract abundance.
Maria who is originally from Chile, tunes in from Norway and shares her journey of not initially knowing her biological father and being raised by a loving adoptive "heart father." We all have a biological DNA and an environmental DNA, so Maria followed her desire at 20 years of age to find her birth father, breaking through her terror barrier.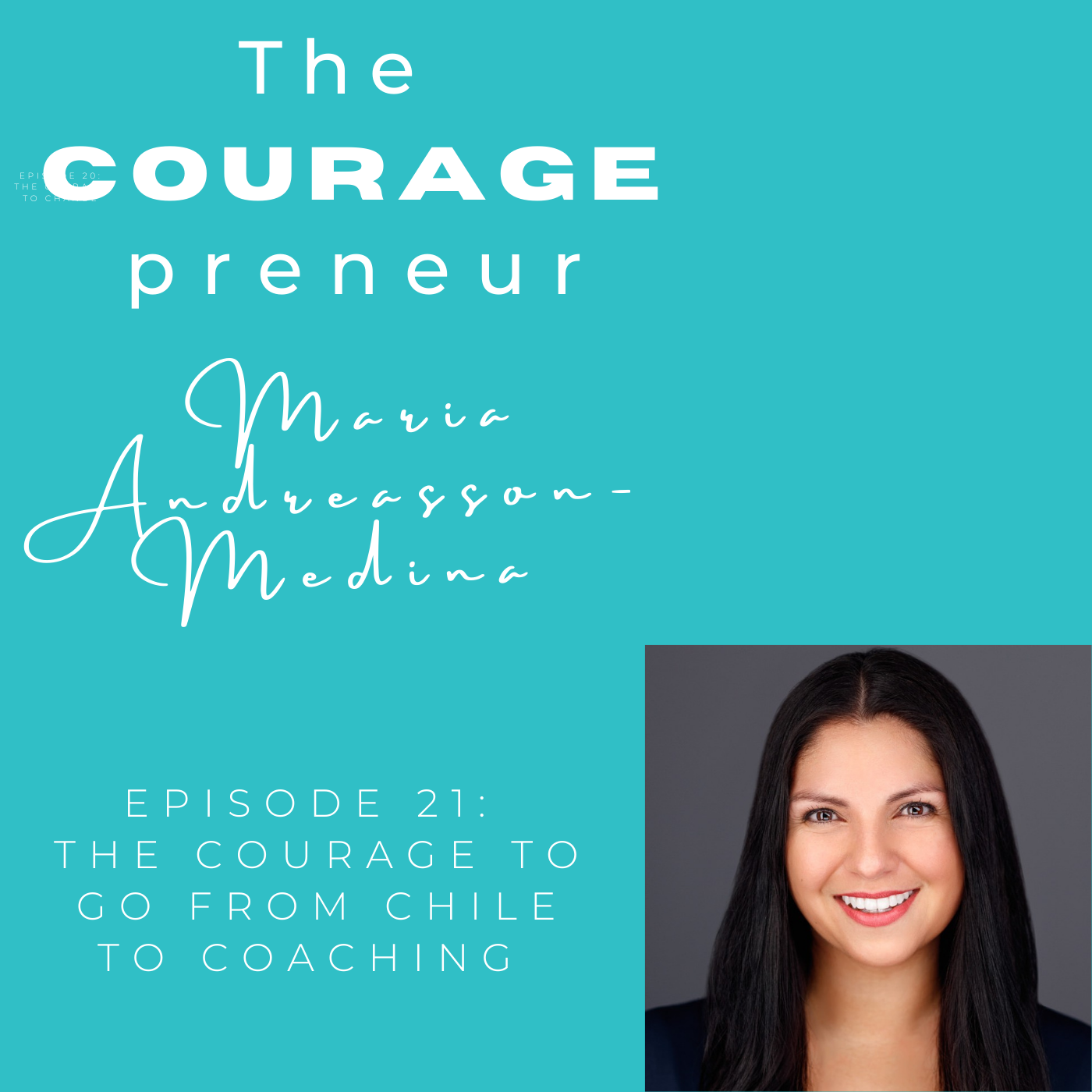 "Tune into the most authentic U."
~ Maria Andreasson-Medina ~
Listen in today as Maria shares her COURAGEous journey of buying a plane ticket and travelling on her own to go back to her roots in Chile to find her biological family, despite so many stressful life-changing events.
Anddddd a bonus for me personally!! Stay tuned until the end as I learnt how Maria connected with one of my mentors, Bob Proctor. 🙂
And remember, U are COURAGEous.
To hear our interview with Maria, search for The COURAGEpreneur on your fave podcast host: Apple, iHeart Radio, Spotify etc.
To access The COURAGEpreneur podcast, go to: https://pixjonasson.com/podcastseries
CONTACT DETAILS:
Email: medina.mia@gmail.com
LinkedIn: linkedin.com/in/maria-andreasson-medina-
Phone: +47 4139 2557
City: Jessheim, Akershus, Norway
And remember, U are COURAGEous.
Much love and big Aussie hugs,
Pix xx
The Couragepreneur
Podcast: Play in new window | Download