In this week's podcast, I am again in the USA with the beautiful Dr Doreen Downing, who I connected with through a #30daysofvideos challenge on LinkedIn. Doreen is a Psychologist and Founder of the Essential Speaking Institute and Training Director of Speaking Circles® International with over thirty years of experience working with individuals, couples, and groups.
Doreen specializes in the treatment of anxiety caused by the fear of speaking in public and is author of Essential Speaking: The 7 Step Guide to Finding Your Real Voice.
Earlier in her career, as she was helping others overcome their fears, Doreen carried a hidden terror of her own. She was afraid to speak in public. This personal challenge led her to Speaking Circles® where she found the opportunity to finally face and transform her own anxiety.
Doreen has discovered that the key to confident speaking is being fully present and connected to my Essential Self.
After earning a degree in Sociology in the 1960's her life path led to Malaysia as a Peace Corps volunteer. She realized that at the core of social problems were communication and relationship issues. She returned to get a Ph.D. in Counselling Psychology from the University of California, Berkeley and began her private practice in the 1980's.
Doreen believes her calling is to facilitate personal and professional transformation and to help people recover their vibrant inner spirit and speak without fear. She now teach others how to dissolve stage fright forever through Private Coaching, Speaking Circles®, Fearless Speaking Workshops, and Self-Guided E-Courses.
As Training Director of Speaking Circles® International, an organization dedicated to helping people speak more naturally and powerfully, she leads authentic communication seminars worldwide. She also co-lead the Speaking Circle® Facilitator Certification Program and has trained Facilitators who now practice in Canada, Europe, India, and Asia.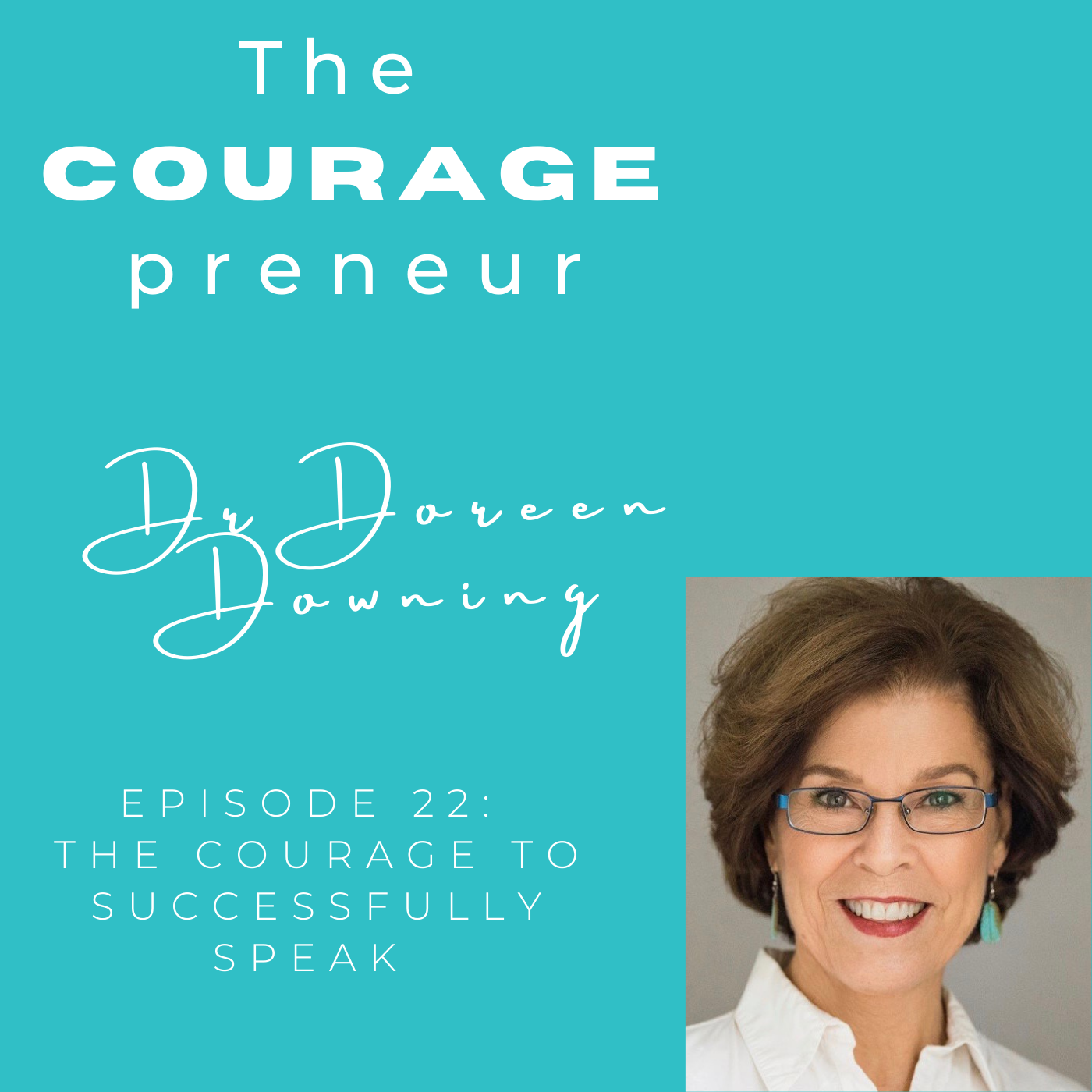 "Find Your Voice, Change Your Life!"
~ Dr Doreen Downing ~
Listen in today as Doreen shares all about COURAGE and dealing with the fear of public speaking.
And remember, U are COURAGEous.
To hear our interview with Doreen, search for The COURAGEpreneur on your fave podcast host: Apple, iHeart Radio, Spotify etc.
To access The COURAGEpreneur podcast, go to: https://pixjonasson.com/podcastseries/
CONTACT DETAILS:
Email: doreen@essentialspeaking.com
Website: https://www.essentialspeaking.com
LinkedIn: https://www.linkedin.com/in/drdoreenh
Facebook: https://www.facebook.com/drdoreendowning
Instagram: https://www.instagram.com/essentialspeaking
City: Larkspur, California, USA
And remember, U are COURAGEous.
Much love and big Aussie hugs,
Pix xx
The Couragepreneur
Podcast: Play in new window | Download