In this week's podcast, I am excited to come back to Australia and interview a wonderful LinkedIn connection and proud to say, friend, the inspirational Ahmad Imam, who is also in Sydney.
Ahmad is a presenter, ambassador, speaker, content consultant, co-host of LinkedIn's first TV Show – 'Level Up TV'. Like me, Ahmad is an "Edu-tainer" and I love his work and the value he adds to his community.
I did laugh as it took Ahmad 1 hour to record his very first video that was only 47 seconds long!!! He said it took a lot of COURAGE to record it! And now he is one of the most impactful people on LinkedIn sharing his real, authentic, vulnerable, transparent self. We salute you Ahmad!
Ahmad shares his impressive story about how he went from 0 – 850,000 LinkedIn followers in just 2.5 years, starting on LinkedIn in October 2018, what this level of growth has done for his career and some valuable tips to improve your content as a COURAGEous influencer (we are ALL influencers on and off social media!)
I also love that proximity is power, so I am in proximity with you Ahmad. The magic is done via direct messaging! ☺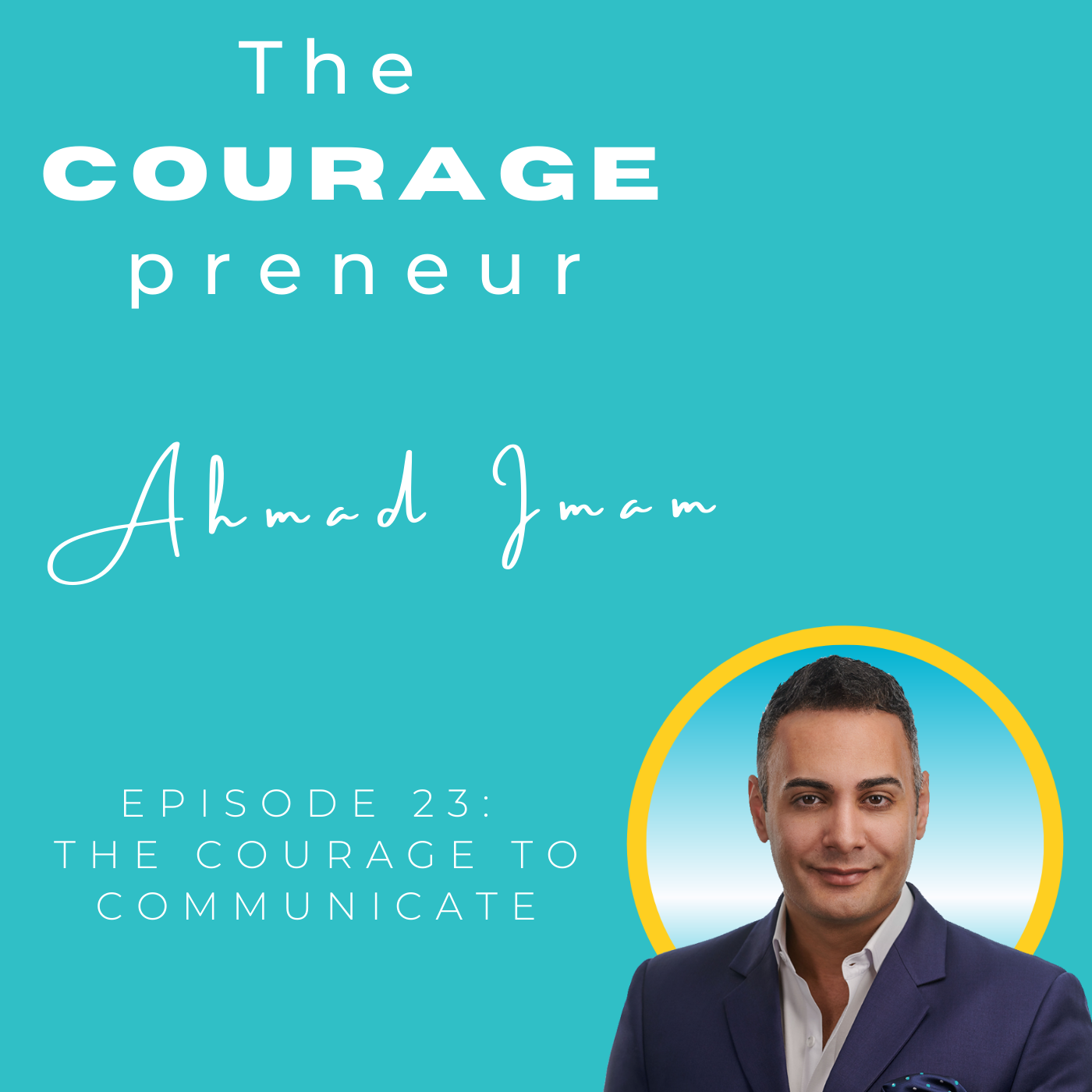 "Done is better than perfect!"
~ Ahmad Imam ~
Listen in today as Ahmad shares his COURAGEous journey of coping with being bullied as a shy, awkward kid and is all about kindness, promoting anti-bullying programs and working with other amazing global leaders. Be kind to yourself!
And remember, U are COURAGEous.
To hear our interview with Ahmad, search for The COURAGEpreneur on your fave podcast host: Apple, iHeart Radio, Spotify etc.
To access The COURAGEpreneur podcast, go to: https://pixjonasson.com/podcastseries/
PODCAST HOST NOTE: How to Win Friends and Influence People is by Dale Carnegie (not Stephen Covey as I mentioned!)
CONTACT DETAILS:
Email: ahmad.imam@srglobal.com
LinkedIn: linkedin.com/in/theahmadimam
Facebook: https://www.facebook.com/theahmadimam
Instagram: https://www.instagram.com/theahmadimam
Clubhouse: https://www.joinclubhouse.com/@theahmadimam
City: Sydney, NSW, Australia
And remember, U are COURAGEous.
Much love and big Aussie hugs,
Pix xx
The Couragepreneur
Podcast: Play in new window | Download