I met this week's guest just over 2 years ago at a Big Ideas Mental Health Forum, where he was one of the guest presenters. The larger-than-life Gus Worland is an Australian television and radio personality. He worked on Triple M breakfast radio from 2009 – 2019 and a series of reality television programs Man Up on the ABC, An Aussie Goes Barmy, An Aussie Goes Bolly and An Aussie Goes Calypso which aired on Fox8.
Family man, friend, sports fan, founder, Australia radio host and TV personality, Gus is the driving force behind mental fitness charity Gotcha4Life set up in 2017 to help people develop the emotional muscle and social connections needed to build mental fitness and prevent suicide.
A compassionate bloke, Gus wears his heart on his sleeve. But that heart was shattered the day news arrived that Angus – his friend, mentor and father figure – had taken his life. Angus had a beautiful family, home, great job, the respect and friendship of many. But he had something else too. Inner worries that were eating away at him. And he never told anyone about it. The stigma around masculinity stopped too many from reaching out and asking for help when life felt tough.
Gus was driven to action. In 2016, he hosted three-part documentary series Man Up, lifting the lid on the relationship between masculinity, social isolation, mental health and suicide. It got attention and created awareness – but Gus knew more was needed – action, education and connection for everyone. So he left his breakfast radio gig. And Gotcha4Life was born.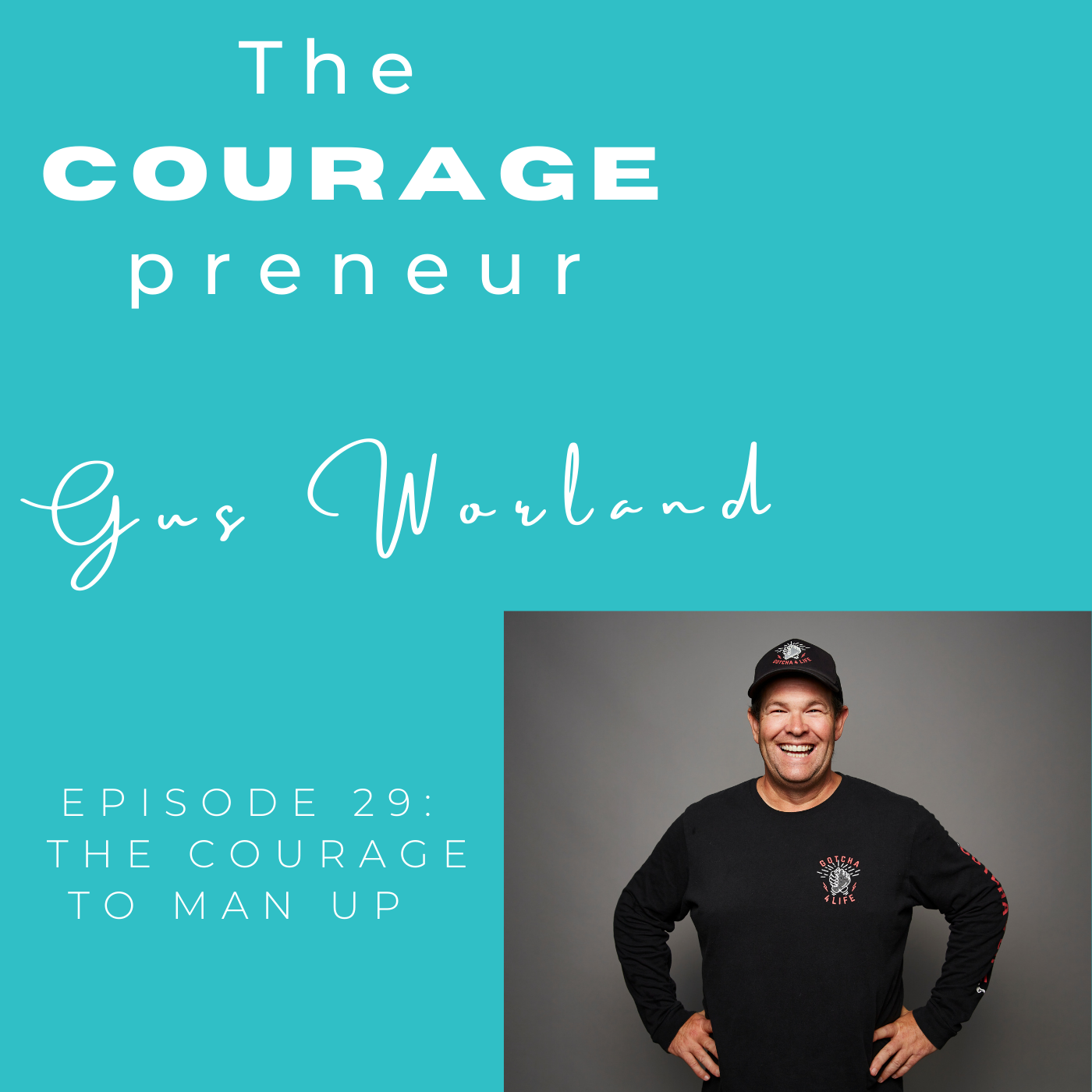 "You need the building blocks to build your mental fitness."
~ Gus Worland ~
Gotcha4Life, a not-for-profit foundation is Australia's mental fitness charity, working to end suicide by delivering programs that create meaningful mateship, build emotional muscle and strengthen social connection in local communities.
Their vision is zero suicides, simple as that. Gus focuses on prevention through connection because he believes we are all stronger together. They team with expert partners to deliver presentations, workshops and sustainable training programs to engage, educate and empower schools, sport clubs, workplaces and community groups.
They want everyone to have a Gotcha4Life Mate – a go-to person you can rely on and talk to about anything when times are tough, so no one has to worry alone.
Listen in to hear how Gus lost a very good mate who seemed to have everything, sadly died by suicide, how this rocked his world and changed his own life, his passion and his purpose.
To find out more, go to: www.gotcha4life.org
And remember, U are COURAGEous.
To hear my interviews, search for The COURAGEpreneur on your fave podcast host: Apple, iHeart Radio, Spotify etc.
To access The COURAGEpreneur podcast, go to: https://pixjonasson.com/podcastseries
CONTACT DETAILS:
LinkedIn: https://www.linkedin.com/in/gotcha4life
Facebook: https://www.facebook.com/gotcha4life
Email: info@gotcha4life.org
Website: www.gotcha4life.org
City: Sydney, NSW, Australia
Podcast: Play in new window | Download