Just over 2 years ago, this week's guest reached out to me to be on his podcast and YoutTube channel where he talks with people about their path to success. This week, I turn the tables and talk with the wonderful Chip Baker, fourth generation educator, who has been a teacher/coach for over twenty two years.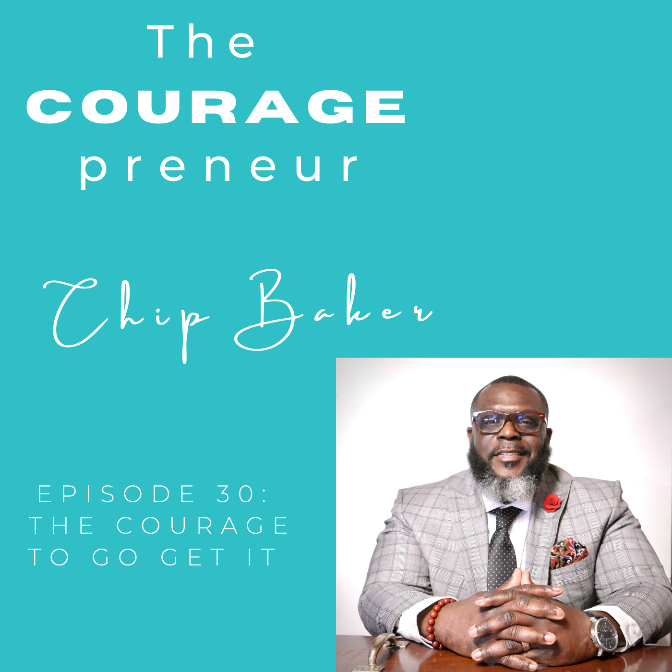 "Step into your brave.
Let your struggles become your strength."
~ Chip Baker~
Chip is a multiple time best-selling Author, YouTuber/Podcaster, Motivational Speaker and Life Coach.
Chip is the creator of the YouTube channel and podcast "Chip Baker – The Success Chronicles" where he interviews people of all walks of life and shares their stories for positive inspiration and motivation.
Listen in to hear how Chip has to be courageous every day, how grateful he is and how he endeavours to "go get it."
To find out more, go to: https://linktr.ee/ChipBakerTSC
And remember, U are COURAGEous.
To hear my interviews, search for The COURAGEpreneur on your fave podcast host: Apple, iHeart Radio, Spotify etc.
To access The COURAGEpreneur podcast, go to: https://pixjonasson.com/podcastseries
CONTACT DETAILS:
Linkedin http://linkedin.com/in/chip-baker-thesuccesschronicles-825887161
Facebook: https://www.facebook.com/profile.php?id=100014641035295
Twitter: @chipbaker19
Linktree: https://linktr.ee/ChipBakerTSC
Online Store: http://chip-baker-the-success-chronicles.square.site/
Podcast: https://anchor.fm/chip-baker
Email: chipbakertsc@gmail.com
City: Texas, USA
Podcast: Play in new window | Download