The COURAGE to go from Adoption to Awesome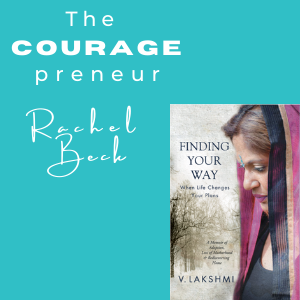 Rachel Beck is an international award-winning photographer, who lives in the Midwestern USA in Des Moines, Iowa.
Through her camera lens, she has developed a unique perspective and now weaves her vision into words.
Her first book, Finding Your Way When Life Changes Your Plans, is a Memoir of Adoption, Loss of Motherhood and Rediscovering Home.
She holds a BA in General Studies with Minors in Psychology and Gender Studies.
Rachel has one goal: that her stories of triumph through tragedy inspire as many people as possible before she leaves the planet and she does this in many ways, starting with being a powerhouse leader making a positive difference on LinkedIn.
Listen in today as Rachel shares her COURAGEOUS journey of moving ahead after losing her Mum, growing up as an orphan born in a remote village in India, being adopted and raised by a white Jewish family in America and losing her unborn child.
Podcast: Play in new window | Download