I connected with this week's guest through LinkedIn. Mind Power Lady, Dr. Angela Wilson (Ph.D.) is a holistic researcher and solution provider on the root causes of human tragedy and earth misery. As a public figure, she is known as the authority of the largely inaccessible unconscious mind, the crux of personal tragedy from the cradle to the grave and world misery.
She shares the secret of the unused unconscious mind, her message and the ultimate solution "Hacking The Hacker" program series worldwide as an inspirational speaker, keynote presenter, media interviewee, holistic consultant, coach, healer, trainer, therapist, award-winning energy master, global peace ambassador, author, political member and animal advocate.
Angela has invested over one million US dollars in research and her refined cutting-edge "hacking the hacker" program series that can take those who are ready for each next level of mental freedom to any unlimited level they want.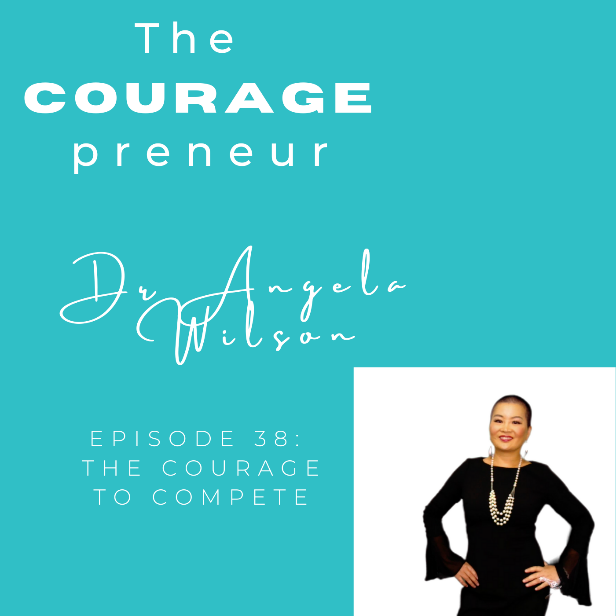 "Courage is energy that can empower you to push forwards"
~ Dr Angela Wilson~
Listen in to hear how Angela was nearly drowned at birth by her mother. At 18, she decided to compete in a dance competition, despite no parental support, winning that competition. Angela realised she needed to leave home, feeling unsafe when her mother held a knife behind her at the dining table. She used her COURAGE Muscle to leave home and now coaches others.

To hear our interview, go to: https://pixjonasson.com/38-the-courage-to-compete-dr-angela-wilson/
And remember, U are COURAGEous.
To hear my interviews, search for The COURAGEpreneur on your fave podcast host: Apple, iHeart Radio, Spotify etc.
To access The COURAGEpreneur podcast, go to: https://pixjonasson.com/podcastseries
Podcast: Play in new window | Download