I met this week's guest courtesy of LinkedIn. We subsequently had a chat and connected. So voila!
Niina Keituri-BenMabrouk is a Finnish business coach, consultant, author and international public speaker based in Tunisia. After being let go from a multinational telecom company in Finland, she moved with her family to Tunisia and started her own business without any support. Having only her laptop, phone and skills, she embarked on a journey that has not only made her stronger and wiser but more resilient as well.
With a decade of experience in sales and marketing communication in multinational corporations in telecom and security and 3 decades of practical experience in effective communication she helps to develop her clients' business to thrive by developing them into intelligent organisation.
Tune in to hear how Niina had the courage to leave her own country, how she stood up to doctors and how she coped with having miscarriages. And a very courageous move to convert to Muslim. Tune in to also see the cameo appearances of her little babes, Mariam, Summayah and Hajr.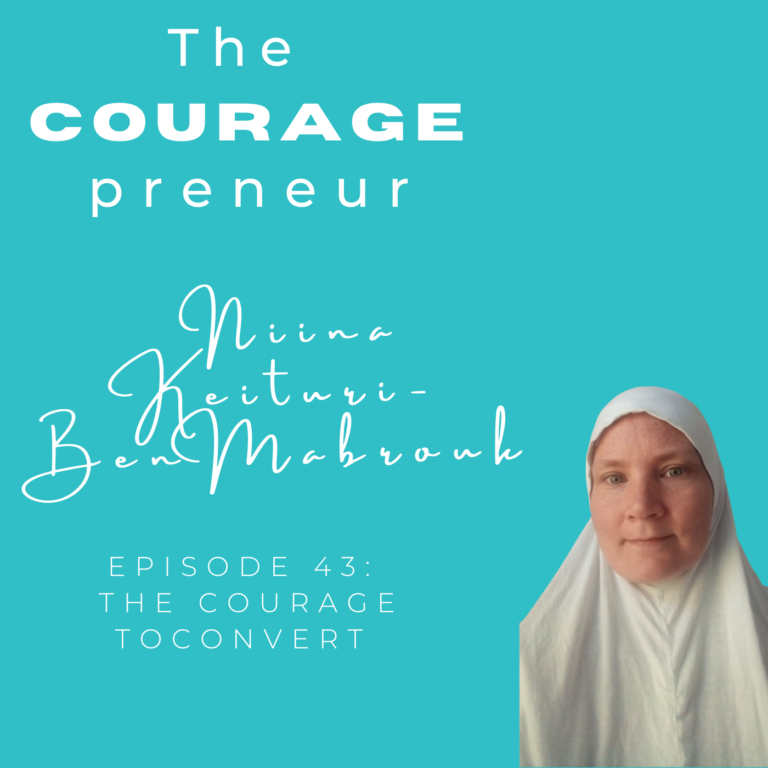 "Take action towards your goals by looking down not up"
And remember, U are COURAGEous.
To hear my interviews, search for The COURAGEpreneur on your fave podcast host: Apple, iHeart Radio, Spotify etc.
To access the BONUS 3 Part Podcast Series for The COURAGEpreneur podcast, go to: https://pixjonasson.com/podcastseries
Podcast: Play in new window | Download