This week's episode is inspired by my fab former podcast guest (Ep#017) and friend, the inspirational, talented coach and mentor, Jerry Roisentul. I was on a recent online Leadership training of Jerry's to celebrate his 10 Year Anniversary of coaching. CONGRATS and WELL DONE Jerry.
(FYI – Jerry has learnt from, and is partnering with, one of the best in the leadership space, the awesome John C Maxwell)
As Jerry closed out his training, he read a touching example of leadership (and COURAGE and caring) in action. It's the story of Teddy Stoddard.
The article has circulated around the Web, so it may or may not be accurate. Regardless it's a touching story!
I wish there were more Mrs Thompsons in the world!
I hope this episode touches you like it did me. Thanks Coach Jerry! Big Aussie hugs.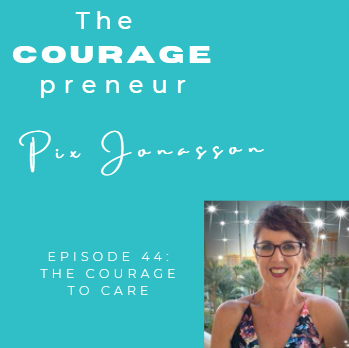 "The influence of one person can change a life.
You may just be THAT one person."
And remember, U are COURAGEous.
To hear my interviews, search for The COURAGEpreneur on your fave podcast host: Apple, iHeart Radio, Spotify etc.
To access the BONUS 3 Part Podcast Series for The COURAGEpreneur podcast, go to: https://pixjonasson.com/podcastseries
Podcast: Play in new window | Download