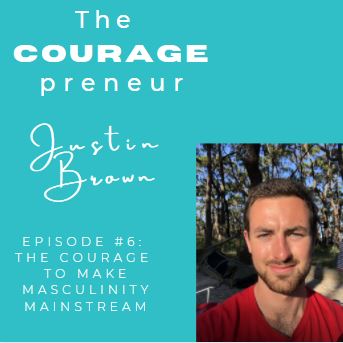 I recently met this inspirational, now 21 year old, at a suicide tribute service with Wings of Hope, at Balmoral on Sydney's Northern Beaches.
In early 2018, at only 18 years of age, Justin Brown tragically lost his Dad to suicide and began to struggle with his own mental health.
Justin is now studying social and political science and is driven by a passion to improve our current knowledge and expression of masculinity. After his Dad's passing, Justin began a journey of questioning his own version of masculinity and led him to answers which he believes have allowed him to begin to build his own unique version of what it means to be a man.
As this learning continues, Justin is excited about bringing these ideas into mainstream conversation to allow men to pursue their own truth.
Tune in to hear Justin's COURAGEOUS story of:
• how the concept of 'tension' has played out in his life;
• his journey of recovering and healing; and
• his passion for making manhood mainstream.
Feel free to connect with Justin via Facebook.
Much love and big Aussie hugs,
Pix xx
The Couragepreneur
Podcast: Play in new window | Download